Windows virtual desktop ARM templates for the Spring 2020 edition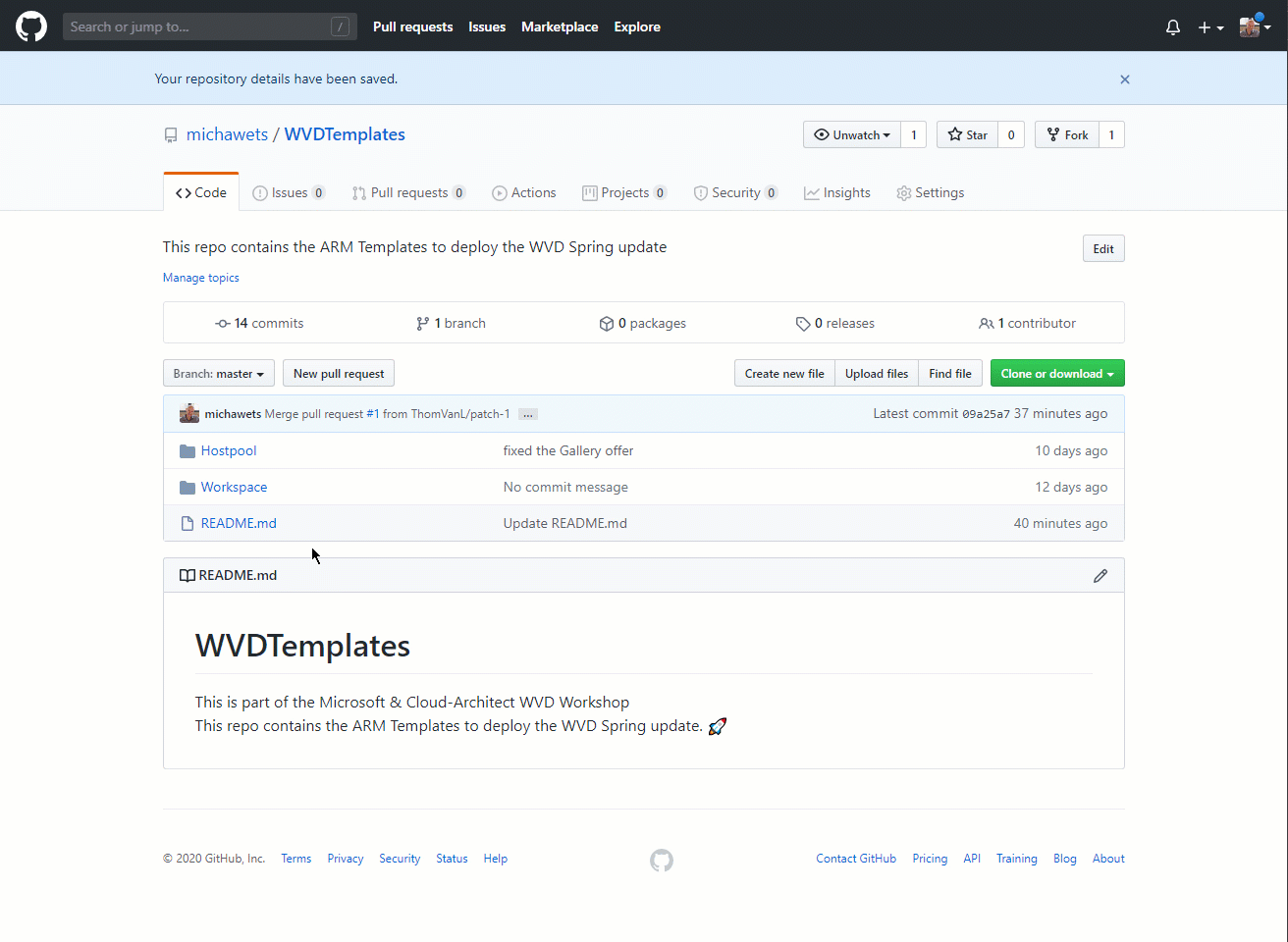 Introduction
This week (15-06 until 19-06), I'm hosting a Technical Deep Dive on the Windows Virtual Desktop Spring 2020 edition toghether with Bart Roels from Microsoft Belgium for all West-Europe partners from Microsoft. We started with a Presentation on Monday about the changes in the Spring 2020 edition. And from Tuesday till Friday, we hosted Hands-on Labs. During these Hands-on Labs, the attendees had to deploy a WVD Workspace and Hostpool using ARM Templates.

Regarding the Hands-on Labs, Bart and I have some plans for the Hands-on labs, just stay tuned 😊.
ARM Templates
To make the ARM Deployment easier for the attendees, I created a public Github Repo containing the ARM Templates. And to make it more easier, I even added Deploy to Azure buttons 😊
It's a public repo, so you can make Pull requests if you find some issues.
Comments
We hope this helps! Please leave a comment below if you have questions or remarks.